Weekly Newsletter
Thank you for subscription. You'll be getting weekly digest every Friday.
Latest comments
I have read all the comments and suggestions posted by the visitors for this article are very fine,We will wait for your next article so only.Thanks! order now
Please visit to ge latest Tweets from WebFeed360. WebFeed360 is here to fulfill your daily dose on latest news, gossip, trending reading material. India. https://www.webfeed360.com/
Las Vegas, 3150 Paradise Rd — Las Vegas Convention Center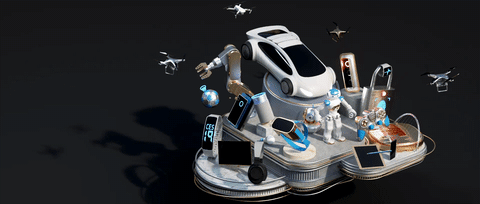 The International Consumer Electronics Show is the world's gathering place for all those who thrive on the business of consumer technologies. It has served as the proving ground for innovators and breakthrough technologies for 50 years — the global stage where next-generation innovations are introduced to the marketplace.
Owned and produced by the Consumer Technology Association (CTA), it attracts the world's business leaders and pioneering thinkers. It is the only place to experience the entire connected ecosystem that brings together the technologies, solutions, players, and audiences in the smart city sector from around the world.
In 2018, CES gathered over 182k visitors, 4.4k companies exhibited and over 1k speakers. 
Here's the list of all topics that await you: